Remember
this
post about a ceiling I had the pleasure of viewing in person? Well, the homeowner (my friend Kim's Mom - who is just about the kindest person I have ever met) sent me another ceiling design idea.
I am totally guilty of forgetting the fifth wall. If you look up at the ceiling in any one of our rooms, you will find nothing....except white paint. It seems like such a waste!
So the picture that Kim's Mom sent me is of a beautiful room with a Silver Leaf ceiling treatment. Gorgeous! I wasn't able to find the exact magazine photo that she sent, but I was able to muster up some other photos online. Here is what I am talking about....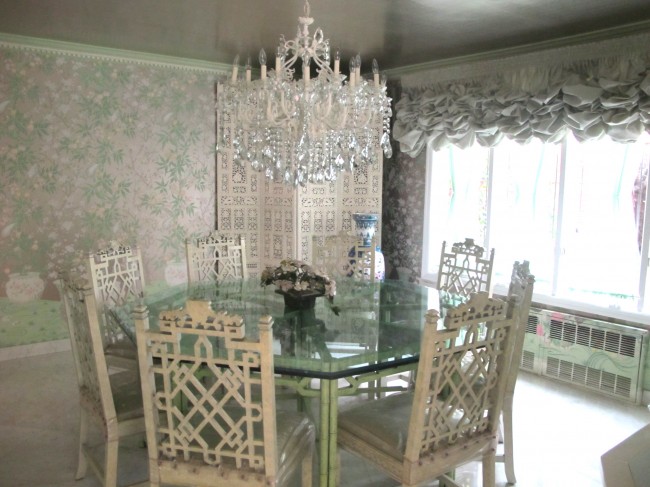 I especially like the above photo. When I think of Silver Leaf I picture a fancy and expensive room. I like that this room has a cozy feel, not stuffy. The silver leaf makes the room without taking away the welcoming vibe.
I love how light is bouncing from wall to wall in each of these photos. The reflective ceiling definitely has something to do with it. I love the idea of Silver Leaf, but I'm not sure the pocket book can handle it. I wonder if a pretty coat of metallic paint would give almost the same results? Has anyone used metallic paint on the ceiling or walls before?
Also - check back later today for Megan's kitchen reveal!