If you haven't been to Container Store, you need to go. If you are in the Twin Cities area, you can go to one here. Looks like this....sort of (i think this is an artist's rendition).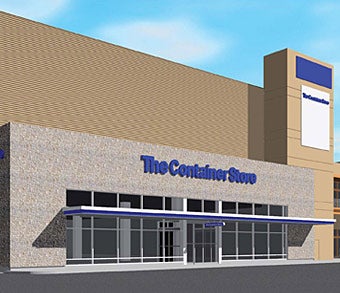 I love me some organization and this store has it all.
magazine racks, wrapping paper and closet systems…they really have everything.
The best part is that you can re-purpose lots of stuff in the store. They may sell an item in the kitchen organization section, but you can put it in the bathroom too. I did.
I know this post doesn't seem very design focused and there aren't any fun pictures....but indirectly....it is design related. I attempt to follow the motto - A place for everything, and everything in its place. The Container Store has lots of "place" organizers….so my house can look spick-and-span and we can enjoy the fun/funky pillows, instead of the giant stack of papers on the dining room table.